Facility management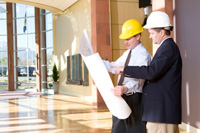 Facility management
is the set of activities that ensure the proper functioning of facilities and remove the obstacles that prevent its inhabitants from using the property as such. The management of the property is secured either internally by the owners or by an external company.
Complete real estate building management will help your business to focus primary on its core business and thereby increase the competitiveness and profits of the company.
The management of the facilities of Service Slovensko Plus allows an efficient quality and management of the support activities. The main concept is the reconciliation of agreed services, which will ensure the proper functioning of buildings, installations and operations.

The use of facility management can help you optimize support activities, streamline costs and reduce them, significantly increase the use of areas, inventories, technical facilities, services and, the employees involved in support activities.
"A building structure is realized to create a space in which the different companies are located. In each of these entities run the primary and secondary activities. The target of the core business is make the profit. The main objective of the management of the company is therefore maximum efficiency of the operation.
Secondary or support activities include all other activities that create conditions for the proper functioning of the business asset management, traffic buildings, land-use planning, cleaning, catering, Information technology, etc.
The costs recovery, associated with introducing facilities management into the management of support activities, are 2-3 years. Operating cost savings will increase by 10-30% in later years. "1
Range of services
Facility management services provided by Service Plus Slovakia, are constantly expanding. Today we can provide a range of services that include complete facility management and therefore gradually with the expansion of our customer base, expanding the range of services offered.
We offer the following services: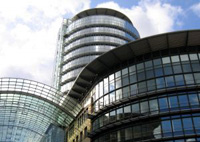 Energy management
Cleaning service
Management of technical assets
Security Services
Reception services
Outdoor Objects Maintenance
DDD Services
Safety and health at work and fire protection
Fleet Management
Source: 1. doc.Ing.Viera Somorová, PhD.The President of Slovak Association of Facility management SAFM